Services & Supplies
Vesstech Group
The idea of VessTech Group arose from the necessity to provide the best quality service at a competitive price. It was the intention of the company's founders to create a flexible team of professionals who can meet rising requirements of maritime industry. Judging by the satisfaction of our customers, we assume that we are on the right path to succeed.
VessTech Group specializes in various services required by the vessels in order to keep their seaworthiness. Whether it is overhaul of main engine, redesigning electrical systems onboard, emergency welding repairs after vessel's grounding or purchase and installation of ballast water treatment unit - VessTech Group manages to deliver satisfactory solutions.
VessTech Group's representatives are available to discuss your requirements and demands. Please feel free to contact us.
Our services
1
Electrical Department
Experienced team of electricians specialize in all kind of electrical maintenance and repairs performed onboard vessels.
2
Mechanical Department
Reconditioning services for ship's equipment losing efficiency through wear during normal operation as well as emergency repairs in case of machinery breakdown.
3
Welding Works
VessTech Group offers extensive range of welding services including modifications, repairs and sectional replacements of steel structure onboard vessels.
4
Ship Supplies
The highest quality provisions and technical stores available 24/7/365 at the most competitive prices make VessTech Group not your average ship supplier.
Ballast Water Treatment Systems
Ballast Water Treatment Systems
We provide the whole package
From providing the right ballast water treatment unit, through designing the most convenient place for installation, to prefabricating the best quality materials and performing professional installation and commissioning of the unit - VessTech Group is your comprehensive partner in Ballast Water Treatment project.
---
Quality is non-negotiable
VessTech Group understands the requirements of the marine industry. Quality has to be the highest and performance at its best. Time is also a factor. Swift replies, 24/7 support and minimum installation time make VessTech Group a desirable partner in Ballast Water Treatment project.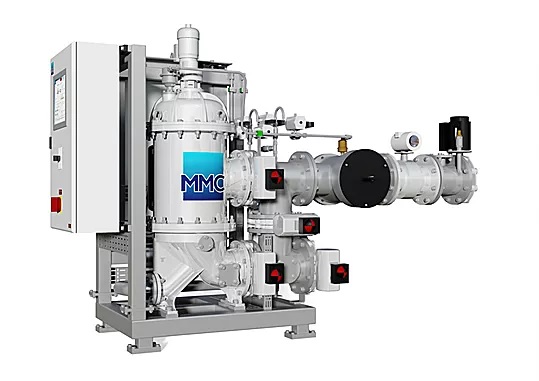 Marine Chemicals
People
People in charge of daily operations.
Contact
+48 784 036 340
VessTech Group Sp. z o.o.
Szymanowskiego 2/3.16B
80-280 Gdańsk
Poland
VAT: PL5833176234